https://natc-ht.com/wp-content/uploads/2018/03/Automotive-Racing-Performance-Testing.jpg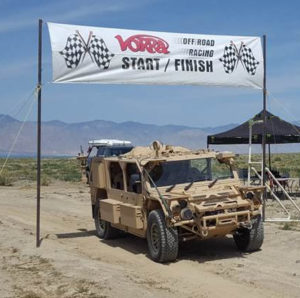 NATC has been an engineering consultant for automotive development over the past half century, providing expertise to the specialty equipment market and high-performance racing industry on vehicles ranging from circle-track stock cars to off-road desert race trucks to Dakar Rally cars. Our all-encompassing perspective on vehicle design and high-performance operation has helped develop leading suspension, brake, powertrain, and safety technologies across the performance and motor sports industry. Our engineers provide lessons learned both on and off the racetrack in improving high-performance technologies, as well as determining whether products and technology designed for racing use has applications for a ruggedized military vehicle and vice versa.  The ongoing challenge of understanding whether a new design is relevant and applicable to a vehicle system is now more important than ever since technology changes daily.  As consultants, we help to determine proper use and application of possible technologies based on historical lessons learned and trends in the performance and motor sports markets.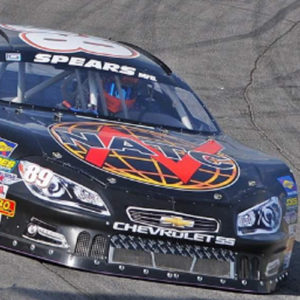 We are on the leading edge of use for high-performance products through many avenues, including with the NATC Racing Team. NATC Racing has successfully fielded race prepped vehicles going back to the early 1970s with trips to Road America in the Grand American Series. The team has had recent success while racing in the Spears SRL Southwest Tour Series, with the objective of staying up-to-date on high-performance technologies and driving techniques.  Through this avenue to the performance industry, technologies such as carbon fiber drive shafts, position sensitive and active suspension components, closed loop cooling systems, and many others have been put to the test both on and off the race course. These lessons learned have identified alternative uses for high-performance items, opening new avenues for manufacturers to pursue in distributing their components. We have applied cooling systems, lubrication components, and safety equipment originally designed for aftermarket high-performance use on commercial and military vehicles with success, and provided the engineering, fabrication, and testing facilities and staff to accomplish the technology integration.
Beyond testing and engineering consulting, we connect manufacturers to real-world users with the intent of increasing vehicle performance in specialty applications.  We host industry days on site utilizing our breadth of test courses and executive conference rooms, including user evaluations for specialty equipment manufacturers to better understand how a proposed component will be used once released to the public and end user. Our facilities support VIP days for vendors to demonstrate their vehicle and/or component capabilities in real-world environments, combining a professional, structured atmosphere with the ability to cater to a specific application or need.
Performance Industry