NATC offers extensive experience in engineering and testing for the commercial vehicle markets.  We understand and adapt to continuously evolving technologies and requirements for commercial vehicles to meet our customers' needs.  From OEMs and component suppliers to aftermarket products, and from trailers to motorcycles to passenger cars to class 8 and vocational trucks, our team supports our customers to provide the best possible products throughout their life cycles.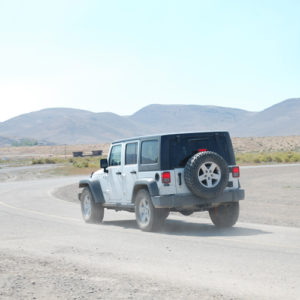 We specialize in full vehicle development programs, system integration and analysis, duty cycle development, failure analysis, safety assessments, performance evaluations, reliability, durability, environmental, and corrosion testing, and system level vehicle testing and analysis.  We also provide standard compliance testing to meet federal regulations (FMVSS, NHTSA, SAE, etc.) as well as specialized testing to meet unique vehicle requirements.
Our commercial testing facilities include established areas for passenger car, truck, and bus operations, durability courses, a tilt table, and fuel economy, braking, traction control, and handling test areas.
We have developed commercial testing and engineering services for numerous subsystems and applications including, but not limited to:
Accelerated life
Chassis
Collision mitigating technologies
Data acquisition
Electric and hybrid systems
Life cycle cost
Powertrain
Suspension
Vehicle dynamics
Commercial Vehicle Testing Center Nevada